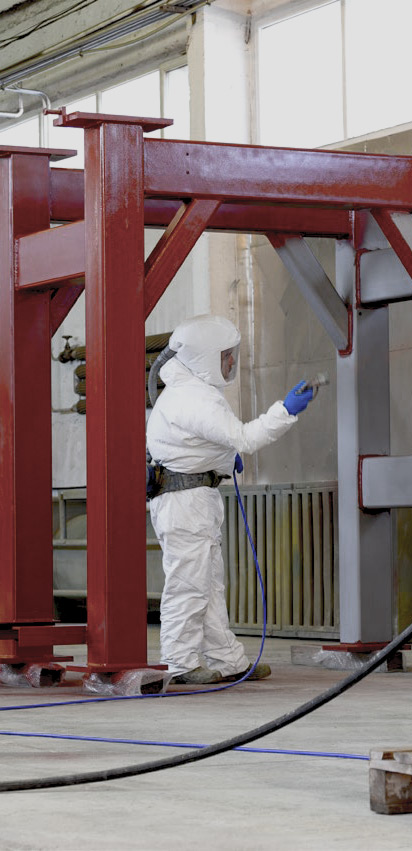 We apply corrosion protection to steel structures with painting systems using the hydrodynamic method in accordance with PN ISO 12944.
We apply painting systems based on the following paints:
epoxy
epoxy-polyurethane with zinc-rich primer
epoxy-polyurethane
alkyd
zinc silicate
corrosion protection workshop houses a 33 m x 12 m x 6 m painting hall equipped with a ventilation and climatic control system to achieve conditions required for the painting process.
Prior to painting, items are cleaned in a professional blasting booth (15.3 m x 6.9 m x 5 m) equipped with an automatic transport and cleaning system for shot. Shot blasting is carried out pneumatically which allows for cleaning surfaces positioned in any way up to the Sa3 cleanliness grade as per PN ISO 8501-1.
We also offer our services on the client's premises.