HEALTH, SAFETY
& SECURITY

"All incidents can be prevented"
KBR is committed to being the company against which all other companies benchmark their safety performance. As such, the only acceptable safety performance standard is the one that strives to eliminate injuries.
At KBR, no job or service is so important that we cannot take time to perform our work safely.
We recognize we cannot do this alone. It must be accomplished as a team, and this includes our subcontractors and anyone that works on behalf of KBR. It is of utmost importance that we all work safely. This is everyone's responsibility.
The Zero Harm 24/7 program is aimed to increase employee awareness:
safety in the workplace and outside of the workplace,
providing information and practical advice,
encouraging for actions that will positively affecting the level of safety,
Identifying and recognizing a good health and safety practices.
Consistent message and vision – Zero Harm 24/7

Speaking the same language
"Zero is Achievable"
"Intolerable of Incidents"
Willingness to Intervene using Courage to Care Conversations
"Safety is Personal"
"All Day, Every Day"
If you don't know or understand everything within a task, stop and ask.
Use your Stop Work Authority.
If you are not sure or conditions change, stop and ask.
Your safety and that of your fellow workers depends on knowing and executing safe work practices!
KBR's business success depends on its ability to continually improve the quality of the services provided, while protecting the health, safety, and security of those working directly and indirectly for the company, as well as minimizing the effects to the environment. This commitment is in the best interests of our customers, our employees and contractors, stakeholders, and the communities in which we live and work.
KBR requires active commitment and accountability towards HSSE from all employees and contractors. Line management has a leadership role in communication, implementation, and compliance of the HSSE policy and procedures.
Stop Work Authority (MyKey)
Establishes the responsibility or obligation to suspend a work task if an unsafe condition, act, error, omission or lack of understanding is observed, and triggers the appropriate steps to follow before work safely resumes.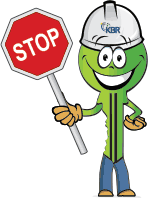 STOP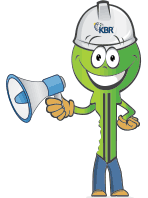 NOTIFY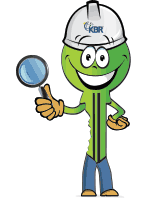 INVESTIGATE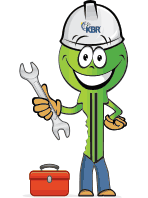 CORRECT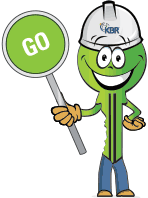 RESUME WORK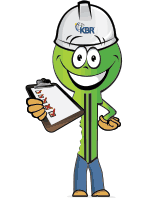 FOLLOW-UP

ABSOLUTES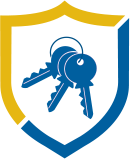 THE KEYS

Know and adhere to KBR minimum standards and expected behaviors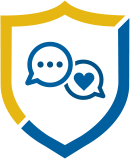 COURAGE TO CARE CONVERSATIONS (CTCC)

Intervene when at-risk behaviorsor conditions are observed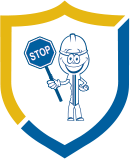 MyKey
Stop work if youfeel you or someone else is at risk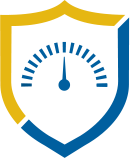 SAFETY ENERGY

Measure, trend and analyze leading indicator activity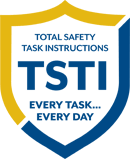 TOTAL SAFETY TASK INSTRUCTIONS (TSTI)

Identify and mitigate risks prior to starting task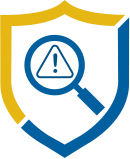 INCIDENT INVESTIGATION

Investigate all incidents with diligence and transparency
KEYS TO LIFE


CONFIDENT SPACE


PERSONAL FALL PREVENTION


MECHANICAL LIFTING OPERATIONS


VEHICLE OPERATIONS


ENERGY ISOLATIONS


FALLING OBJECTS


MOBILE EQUIPMENT


GROUND DISTURBANCE


AIR OPS


AERIAL WORK PLATFORMS

COVID-19 KEY BEHAVIORS


SOCIAL DISTANCING
Maintain 6ft/2m from others atall times where practicable and follow distance markers

HEALTH SCREENING
Conduct your daily symptom free health screening declaration

STAY AWAY FROM WORK
If you feel symptomatic before or during your work, self-isolate immediately and contact your supervisor

FACE COVERINGS
Wear a face covering at alltimes in communal areas and where social distancing cannot be achieved

HIGH CONTACT POINTS
Avoid touching high contactpoints where practical. Wash or sanitize hands immediately

MAXIMUM OCCUPANCY
Don't exceed maximum occupancy limits in areas such as elevators, rest rooms, meeting rooms, work areas and vehicles

PERSONAL WORK AREA
Minimize the frequency and duration you are away from your personal work area

PERSONAL HYGIENE
Wash your hands frequently using soap and water. Avoid touching your eyes,nose or mouth

VOID FACE TO FACE CONTACT
Follow one way systems, entry and exits points at all times. Use remote working tools to avoid in-person meetings
KEYS TO SECURITY


BADGING

TRAVEL SECURITY


COMPARTMENTALIZATION

INFORMATION SECURITY

SOCIAL MEDIA

REPORT SECURITY INCIDENTS

ACCESS CONTROL

SECURITY EMERGENCY RESPONSE PLANS AND CRISIS MANAGEMENT

SEE SOMETHING SAY SOMETHING
KEY TO OFFICE BEHAVIORS

EMERGENCY ARRANGEMENTS

Evacuate calmly using your nearest emergency exit


HEALTH
Be fit to work


MANUAL HANDLING

Plan your lift: consider the task, size, weight and travel distance


DRIVING

Do not use cell phone and minimize distractions


SITE VISITS

Complete your travel risk assessment and journey management plan


ENVIRONMENT
Reduce, Reuse and Recycle


STAIRS / ESCALATOR

Hold to hand rail


SITUATIONAL AWARNESS

Ensure all walkways are free of obstacles


ERGONOMICS
Adjust tour workstation and chair to suit needs and comfort